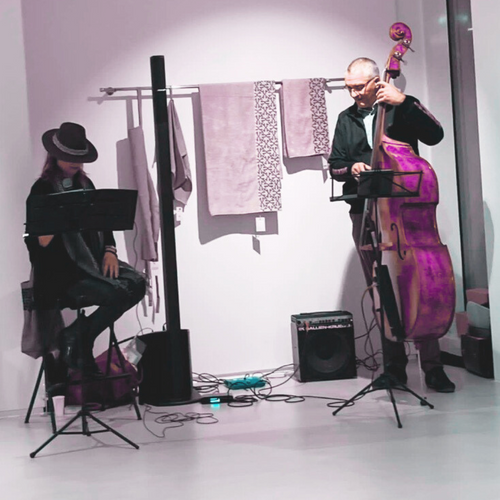 NAVY BLUE LIVE JAZZ CONCERT FOR PEACE
SEP Confederation, Dec 21st 2023, 18:00
Live Jazz by Navy Blue as of 6pm
RSVP: info@sepjordan.com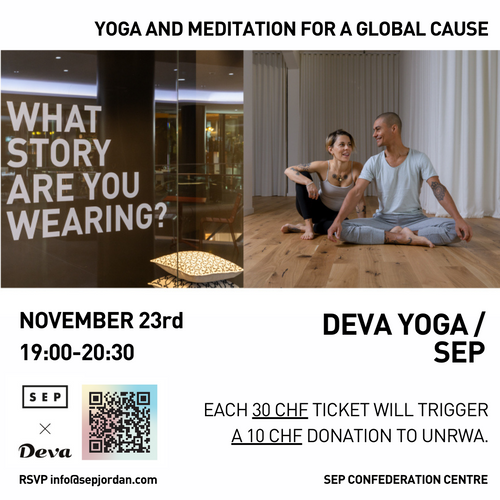 DEVA YOGA X SEP
SEP Geneva, Nov 23 2023, 19:00-20:30
Yoga and Meditation for a Global Cause: Each 30 chf ticket will trigger a 10 chf donation to UNRWA.
RSVP: info@sepjordan.com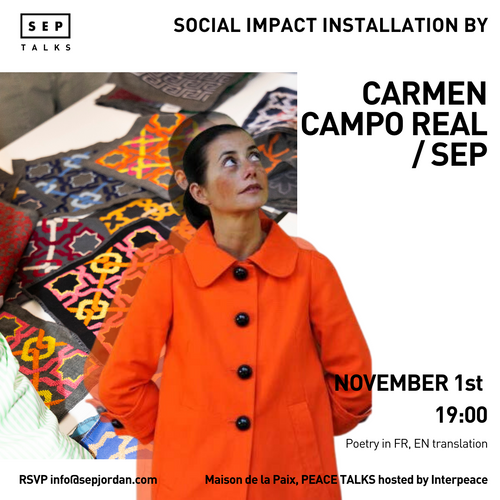 SOCIAL IMPACT INSTALLATION BY CARMEN CAMPO REAL
Maison de la Paix Geneva, Nov 1 2023, 19:00-20:00
Carmen explores the journey from the darkness of war and displacement to hope and peace.
RSVP: info@sepjordan.com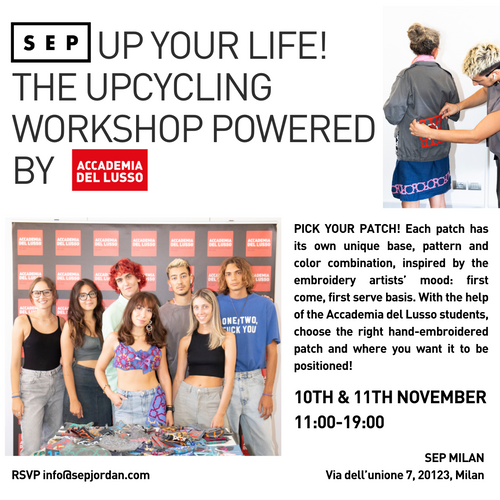 THE UPCYCLING WORKSHOP POWERED BY ACCADEMIA DEL LUSSO
SEP Milan, Nov 10-11 2023, 11:00-19:00
An amazing opportunity to upcycle your favorite garments, with Accademia del Lusso.
RSVP: info@sepjordan.com
MOSA ONE X SEP TALKS
SEP Milan, Sept 28 2023, 18:00
Mosa One has created a limited series of canvases in collaboration with the SEP artists.
RSVP: info@sepjordan.com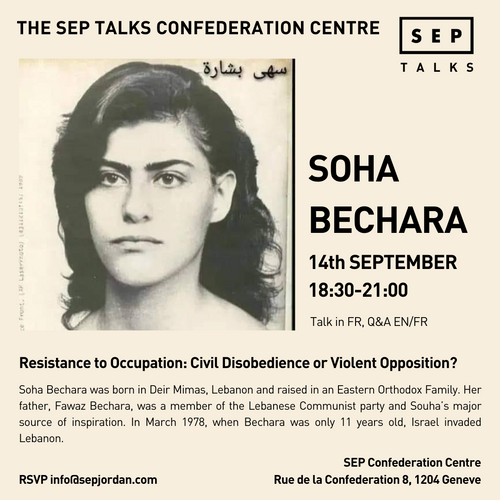 SEP TALKS X Soha Bechara
Geneva, Sept 14 2023, 18:30
Resistance to Occupation: Civil Disobedience or Violent Opposition?
RSVP: info@sepjordan.com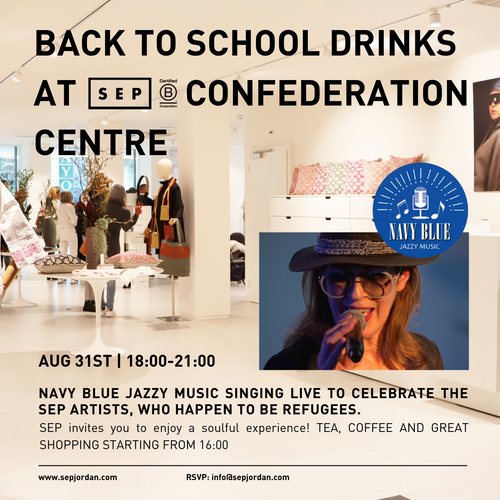 Back To School Drinks X Navy Blue
Geneva, Aug 31st 2023, 18:00
NAVY BLUE JAZZY MUSIC singing LIVE to celebrate the SEP Artists, who happen to be refugees. RSVP ACCESS ONLY: info@sepjordan.com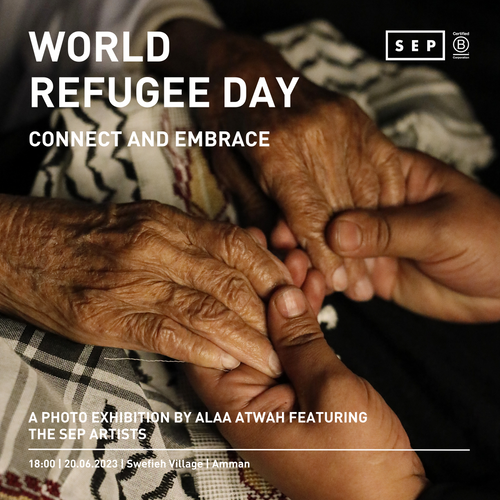 Alaa Atwah Photography Exhibition
Amman, June 20th at 18:00
WORLD REFUGEE DAY Exhibition featuring the SEP Artists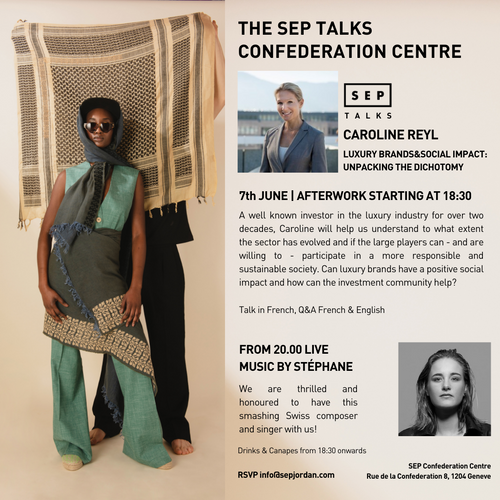 SEP TALKS X Caroline Reyl
Geneva, June 7th 2023, 18:00
Confederation Centre. Luxury Brands and Social Impact: unpacking the dichotomy. RSVP ACCESS ONLY: info@sepjordan.com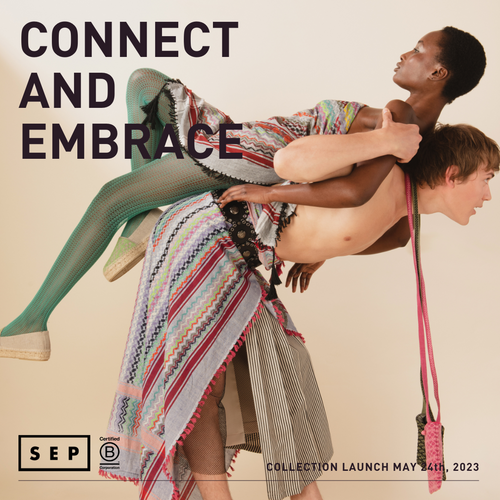 LAUNCH OF THE CONNECT AND EMBRACE COLLECTION
Milano, May 24th 2023
Where Community and Luxury Meet.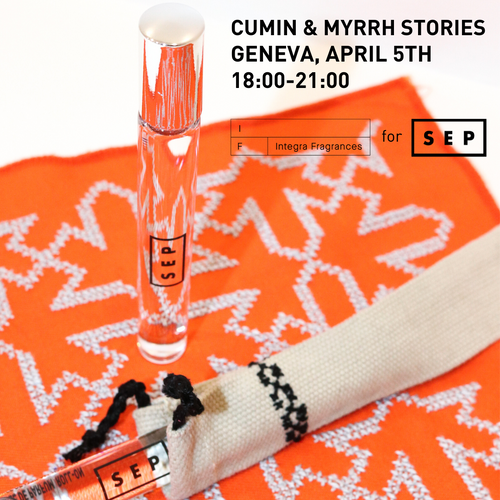 Cumin & Myrrh Perfume Launch
Geneva, April 5th 2023
Confederation Centre. A unisex, addictive perfume inspired by the SEP Artists' olfactive memories.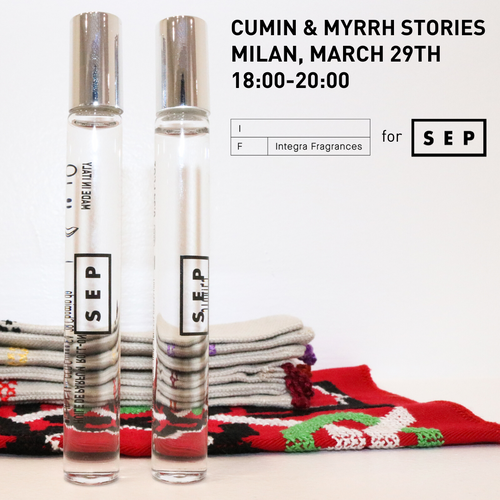 Cumin & Myrrh Perfume Launch
Milano, March 29th 2023
Via dell'Unione 7. Integra Fragrances X SEP: a unisex, addictive perfume inspired by the SEP Artists' olfactive memories.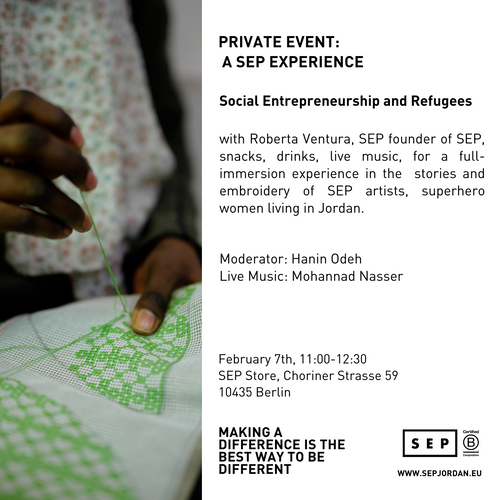 BERLIN Private Event: Social Entrepreneurship and Refugees
Choriner Str 59, February 7 2023
A SEP Experience with SEP Founder, Roberta Ventura, talk moderated by Hanin Odeh, live music by Mohannad Nasser.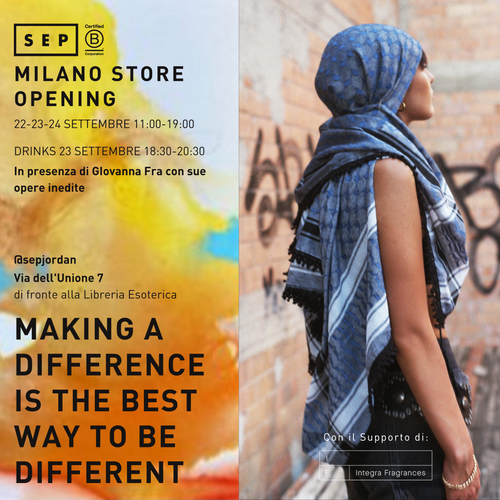 MILAN STORE OPENING
Via dell'Unione 7, September 22-24
Milan Fashion Week = the launch of the SEP Milan Store, In the presence of Artist Giovanna Fra! Join us for a drink on September 23rd, 18:30-20:30 near Piazza Missori and Duomo.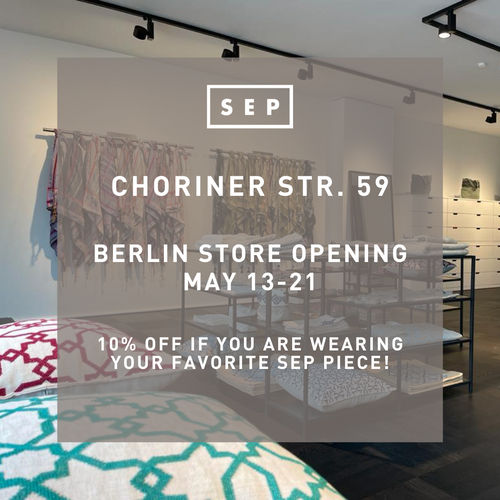 BERLIN STORE OPENING
Choriner Str 59, May 13-21
We want to celebrate with you! Wear your favourite SEP pieces to our Choriner Str. 59 store throughout the week and receive an exclusive WELCOME 10% reduction on your purchases (in-store only)!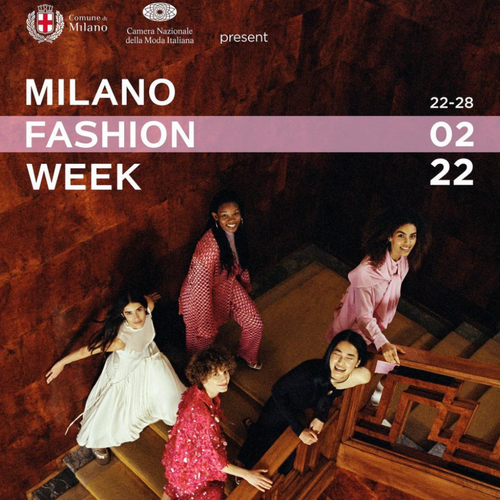 SEP @ Milan Fashion Week
Milano, February 22-28, daily 9:00-19:00
Camera della Moda hosts an exclusive event dedicated to ethical and social fashion with a special focus on disadvantaged women and the victims of violence, immigrants and refugees.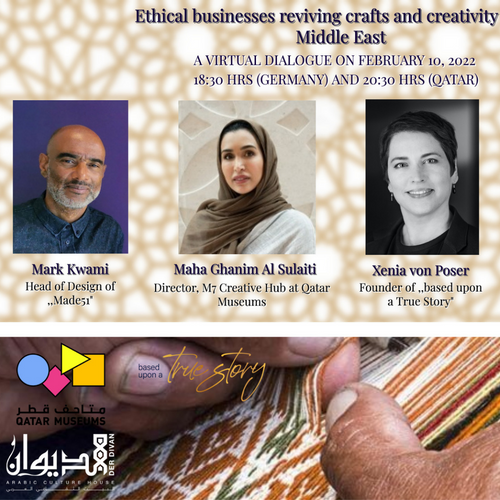 Reviving Crafts & Creativity in the Middle East
Arabic Divan Berlin - February 10th 18:30
Online event organised by The Arabic Cultural House- The Divan. Discussion moderated by Xenia van Poser, open to all. Register HERE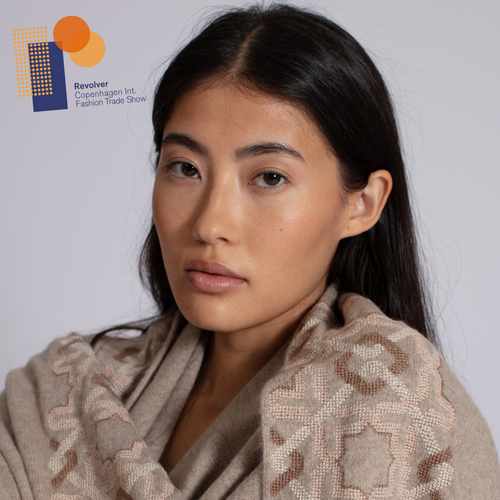 SEP @ Revolver Trade Show
Copenhagen, February 2-4
SEP was the winner of the Sustainable Brand Platform contest, hence we are delighted to invite you to discover our collections at Stand 060!!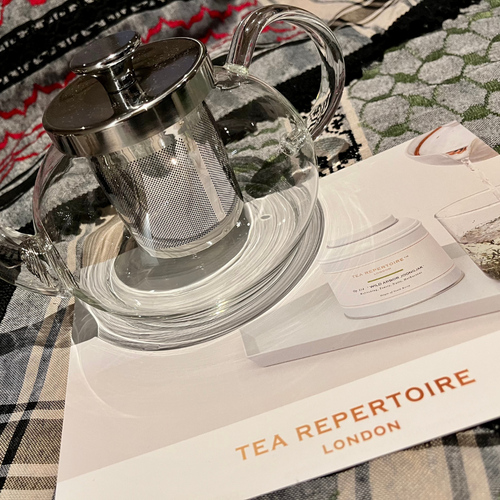 TEA REPERTOIRE X SEP
Lunar New Year Tea Tasting
Meet Sujin Lee, Tea Repertoire founder and the ultimate teas connoisseure.
SEP, 31 Rue Vautier, Carouge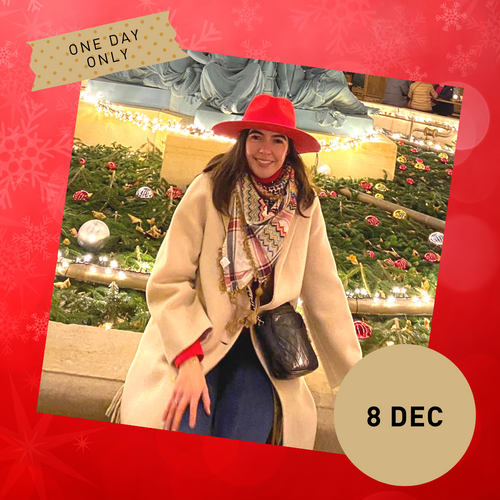 SEP Jordan X Livingeneva Pop Up
Carouge, Dec 8th 2021
11:00-19:00
Boutique SEP
31 Rue Vautier, Carouge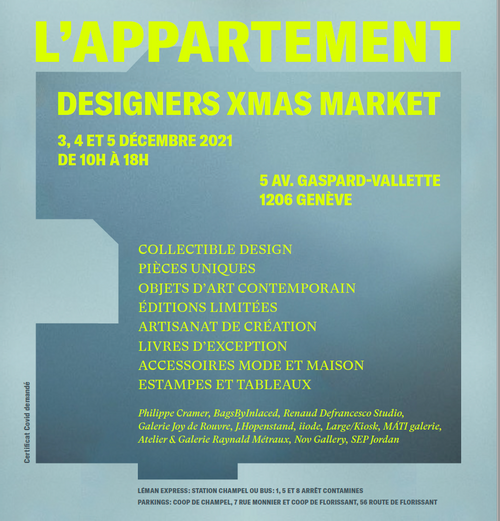 Winter Market in Champel
Geneva, Dec 4-6th 2021
10:00-18:00
5, Av Gaspard-Vallette
1206 Geneve
Sonnette "Sunier-Granelli"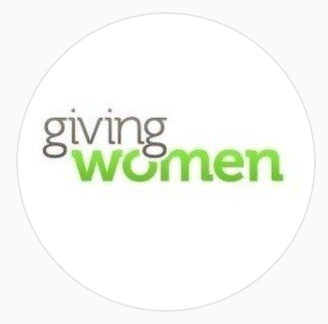 GIVING WOMEN Market
Geneva, Nov 30th 2021
10:30-19:00
34, Chemin de Grange-Canal
1224 Chêne-Bougeries
everyone is required to wear a mask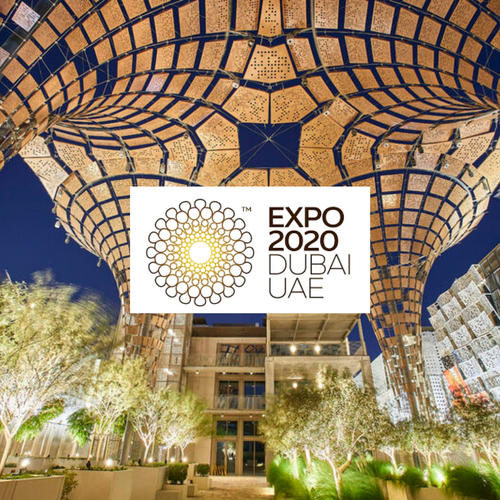 EXPO DUBAI
October 1st to March 2022
Visit the Opportunity District and shop SEP at the pavilion store. Share your experience with us #sepjordan #sepatexpodubai #seeninsep 💫
Learn more HERE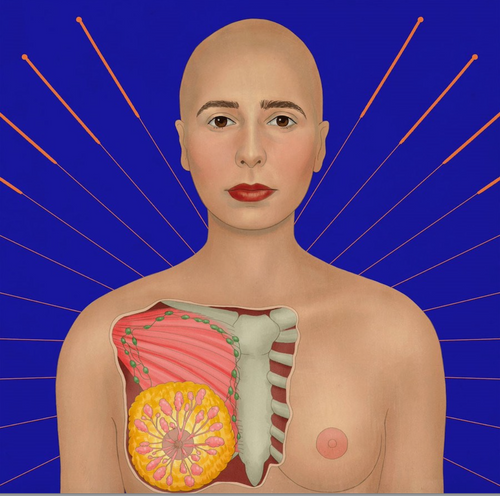 Past Event: June 2nd
Eventbrite + Zoom
Giving Women hosted an exclusive online screening of "Serendipity" by Prune Noury. A touching movie about art, coincidences, cancer, healing. Followed by a debate which SEP will be part of: "the therapeutic nature of art".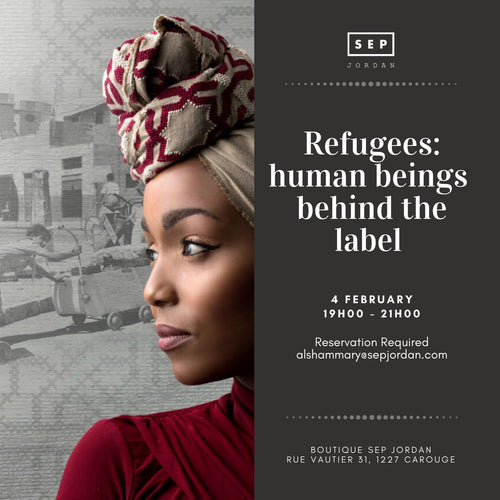 Past Event: Refugees: human beings behind the label
SEP, February 4th
An intimate conversation with three Geneva-based leaders, second generation "former-refugees" and real-life chameleons: Rania Daoudy, Evin Dumaz, Della Tamari.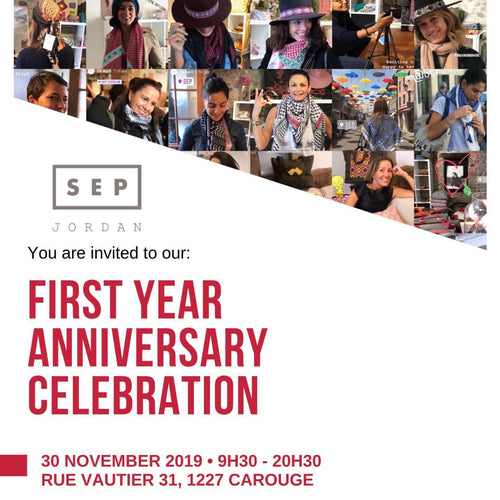 Past Event: Geneva - SEP Boutique FIRST YEAR Anniversary
Carouge, November 30th, 9:30-21:00
We are so happy to celebrate our boutique's one year anniversary. Come and enjoy panettone and prosecco all day!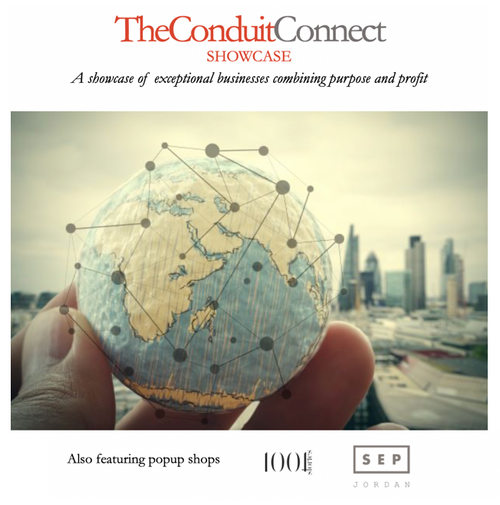 Past Event: London - The Conduit Club
November 18th, 6pm onwards
Members only event: The Conduit Connect, with a shopping opportunity in the Rosa Room,
The Conduit, 40 Conduit Street, London
Past Event: Carouge - A Celebration of Female Entrepreneurs
Thursday November 7th
At the SEP Boutique, discover 3 female entrepreneurs and their stories, meet like-minded people and shop. RSVP to alshammary@sepjordan.com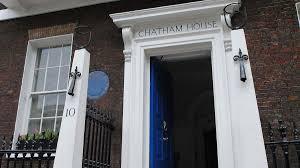 Past Event: London - Chatham House
April 3rd
6:00pm to 7:15pm, Chatham House | 10 St James's Square | London | SW1Y 4LE
Developing Sustainable Solutions to the Challenges Faced by Displaced Populations and Refugees. Link to Event HERE. Non-Members can register via email to: LRebet@chathamhouse.org